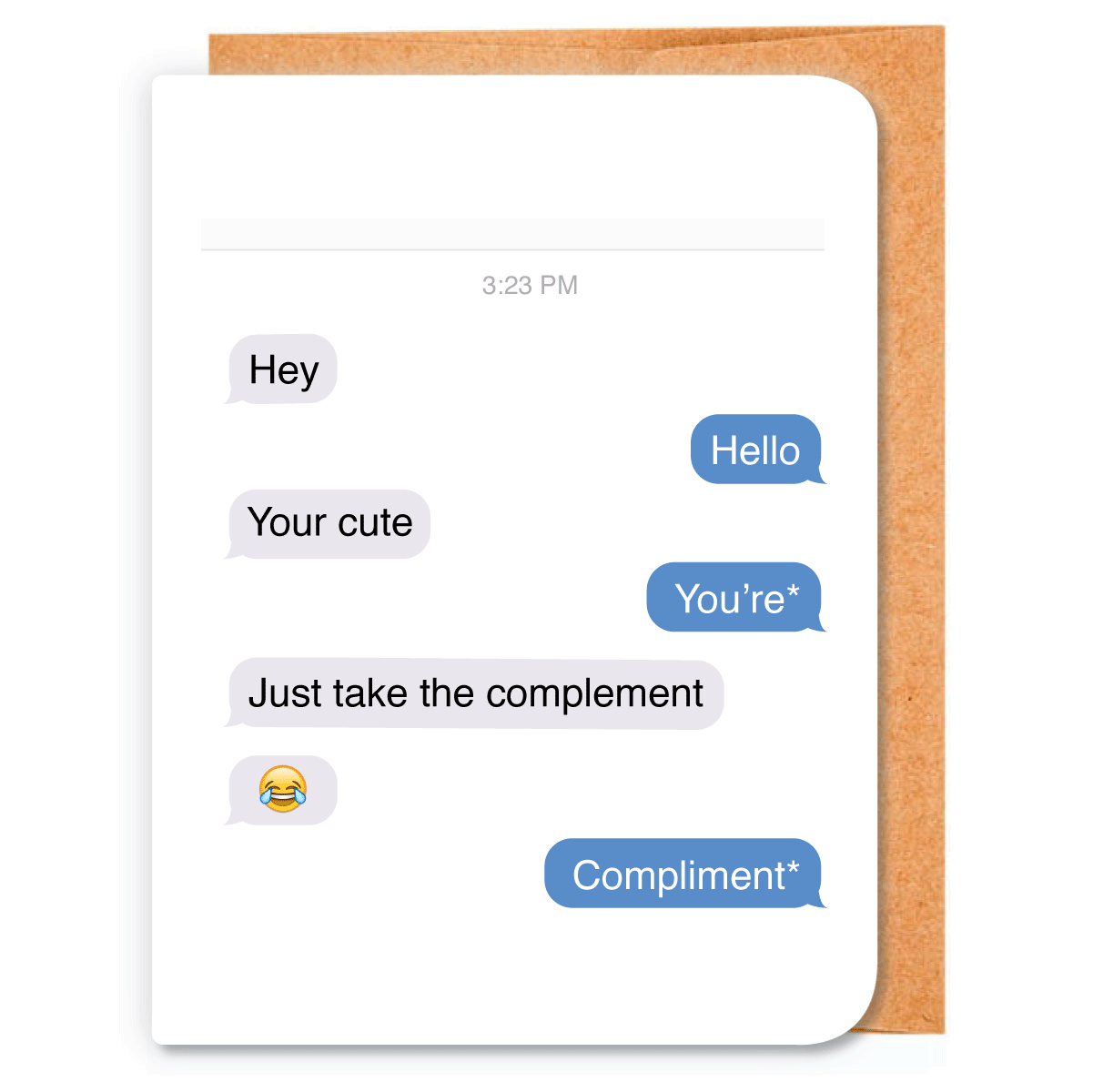 Grammar Standards
There's nothing wrong with having a few standards.
A2 Size (4.25" x 5.5")

Printed in Augusta, Georgia, USA

Speckletone (100% Recycled) cardstock and matching kraft envelope with flecks and shives by French Paper Co. in Niles, Michigan, USA.

Premium Eco Clear Bag made from plants and compostable by Clear Bags in Selmer, Tennessee, USA.